(How do you do, Therdra?
How come you're no longer the leader?...
)
So here it goes, short and sweet...
As is honest and right, we repay our debts as promptly as we're able...
(with interest, as is the way of the world - and that of war as well.
)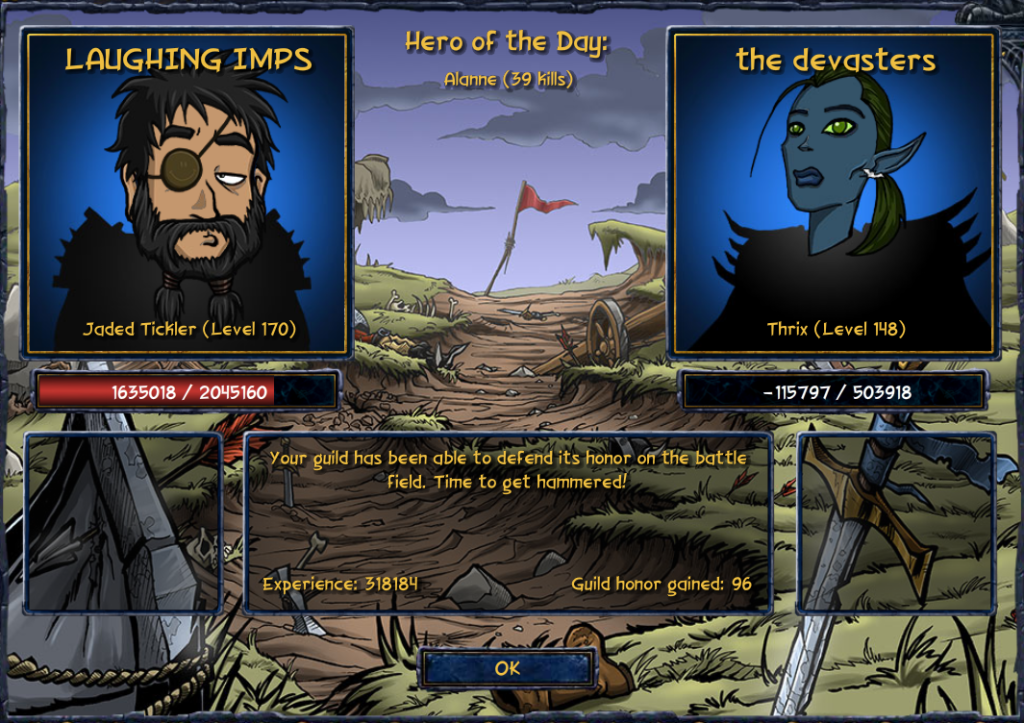 Thanks for the tea, "devasters," and for the XP -
they were both delicious!
See you anon!
Ta-ta!