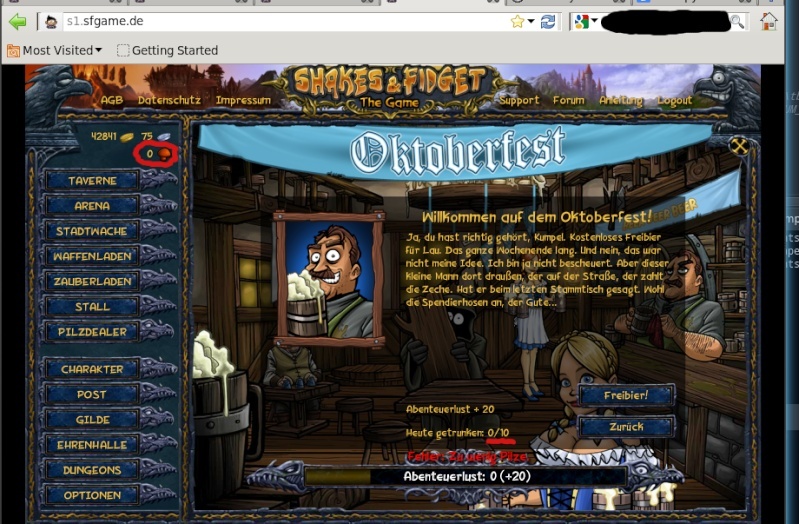 Happened on s1.sfgame.de while testing with an inactive char
"Fehler: Zu wenig Pilze" after spending daily shroom and drinking the first bar.
-----
It seems that you are unable to use the button if you habe 0 shrooms.
(Not verfied if it works it between)
edit: works NOT in between with 0 shrooms (s20.sfgame.de)
Likely implementation bug: check for shroom for beer, but not substract
-->Workaround: Keep you login shroom
Verified on active account: as long as you have shrooms the button works and no shroom is substracted from your stock.
System: Ubuntu 12.04 LTS, Firefox 15.01, refreshed cashes, browser restarted
Have fun